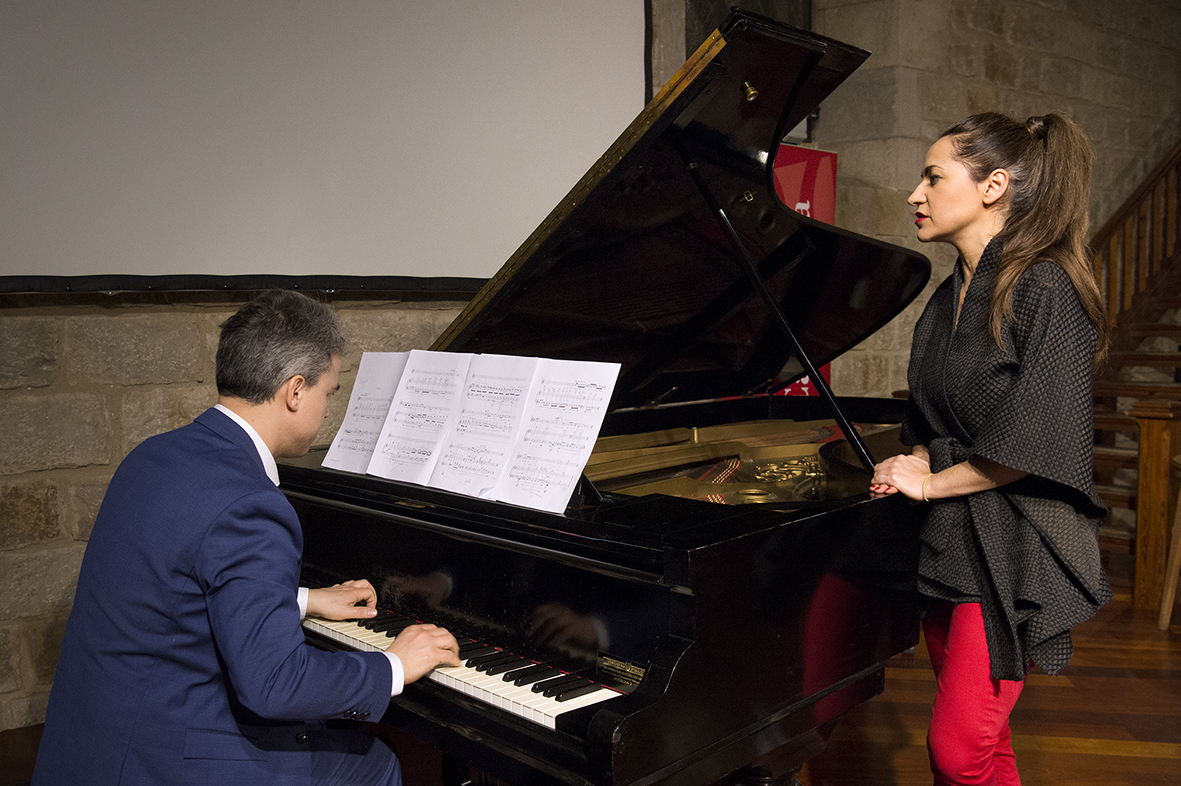 22 Feb

Mezzo-soprano Anna Alàs i Jové premieres opera and record in Barcelona

The Egarenca singer Anna Alàs i Jové, captivated the Catalan public at the beginning of 2020 with the premiere of the opera Diàlegs de Tirant e Carmesina which took place in the Foyer of the Gran Teatre del Liceu. The new chamber opera by the composer Joan Magrané, with libretto by Marc Rosich, premiered in the summer of 2019 at the Castell de Peralada Festival and arrived at the Rambla theater with performances on the 13, 14 and 15 of February 2020. The SEED artist plays the dual role of Vídua Reposada and Plaerdemavida, alongside Josep Ramon Olivé -Tirant- and Isabella Gaudí in the role of Carmesina. The opera has a chamber instrumental ensemble led by the Lassus Quartett, with flutist Frederic Sánchez and harpist Ester Pinyol, all under the direction of Francesc Prat.

In other noteworthy news, on February 20 the presentation of the album Legacy (SEED006) took place in the Sala de Llevant of the Biblioteca de Catalunya, the album was deemed the best classical album of 2019 by Enderrock Magazine. The evening began with a conversation between song specialist and pedagogue Maria Dolors Aldea, music critic Jaume Radigales, and Anna Alàs i Jové and Alexander Fleischer, a duo of performers on the album.

A closing highlight of the presentation was Alàs and Fleischer performing a short concert of some of the songs from Legacy, and the presence and brief presentation of the composer Joan Magrané.